Welcome to Acme Import Company!
Since 1991 we have provided the finest in European cookies, teas, snacks and confectionery.
Featured Products
Product UPC: 8 79717 00333 4

Antioxidant rich green tea blended with flavorful raspberries. Delicious if served hot on a cool day or iced on a hot day. Naturally caffeinated for a light pick-me-up. Kosher certified. Blended in the European Union.

View Product

Product UPC: 8 79717 00985 5

Camomile is perhaps the most famous of all tisanes, with a reputation as old as the Pyramids. Heady aroma of sweet hay and a floral, honeyed flavor with hints of hot buttered toast and baked apples. Drink hot or cold as a refreshing, caffeine free citrus brew that stimulates and satisfies the taste buds.

View Product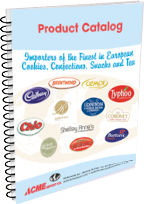 Product Catalog
To receive a full-color copy of our Product Catalog simply click the link below, fill in the form on the page, and one will be mailed to you.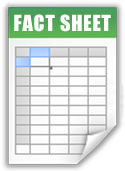 Fact List
Download our Fact List filled with product information for distributors and customers.