Welcome to Acme Import Company!
Since 1991 we have provided the finest in European cookies, teas, snacks and confectionery.
Seasonal Products
Product UPC: 8 79717 00025 8

An infusion of aromatic Lemongrass, valued for its cleansing properties, and Green Tea, a natural source of antioxidants designed to maintain the body s natural balance.

View Product
Product Catalog
To receive a full-color copy of our 2012 Product Catalog simply click the link below, fill in the form on the page, and one will be mailed to you.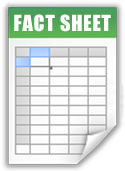 Fact Lists
Download our Fact Lists filled with product information for distributors and customers.